10 Small Business Cybersecurity Facts You Need To Know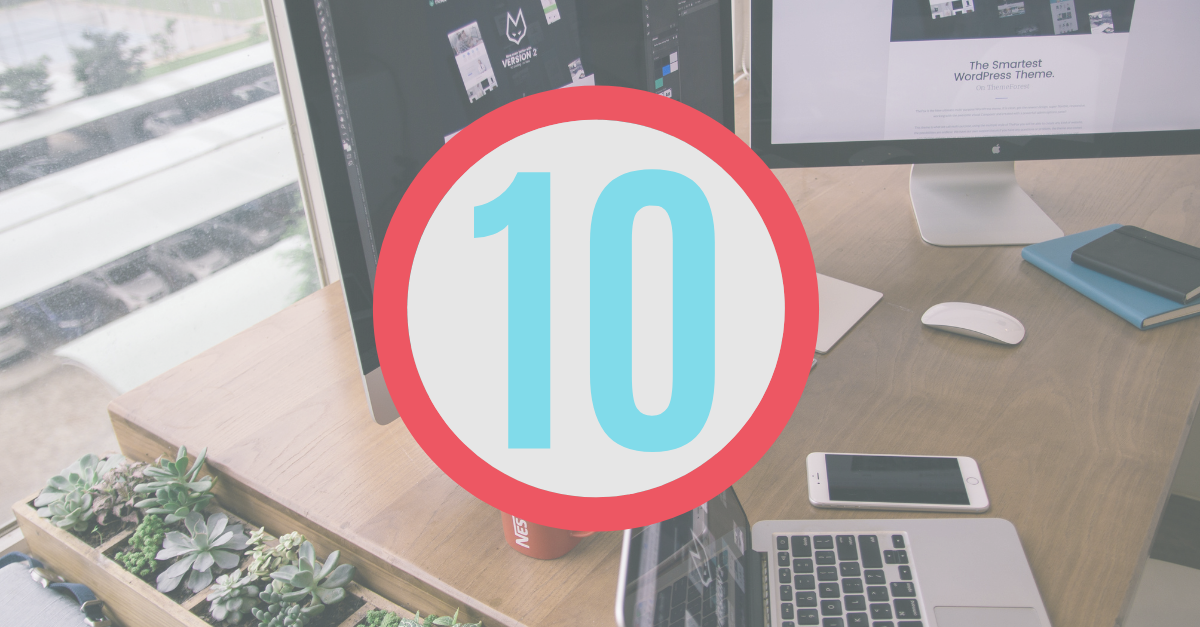 The landscape of cybercrime is expanding in both sophistication and volume and shows no signs of slowing. But do small businesses really need cybersecurity? No one's going to target a small-town bakery, a locally funded charity, or a quaint online craft store, right?
Wrong.
Of course, the cyberattacks that are reported in the news happen to larger corporations like Yahoo, Sony, or Microsoft - but the everyday occurrences are far more indiscriminate.
Unfortunately, many small businesses simply do not have the resources to proactively prevent cyber-attacks, let alone handle them whilst they are occurring. This makes them a prime candidate for low-level cyber-crime, and whilst the hackers may not be stealing hundreds of thousands like they are with larger businesses, the impact of losing even a small amount of money as a small business can be detrimental.
We understand that hearing the facts of small business cyber-crime may be uncomfortable, but beginning the education process for you and your employees is the first step to ensuring you don't become part of the statistics.
So without further ado, here was 10 small business cybersecurity facts you need to know.
1. 43% of cyberattacks target small businesses
The scary part is that just a few years ago only 18% of cyberattacks were directed at small businesses. Because larger corporations are able to invest the time and personnel into defending their digital presence, many hackers are choosing to specifically target those they know will lack in defences. Attackers are typically after a businesses money, so targets are often employees who handle finances.
2. 60% of small business victims go out of business within 6 months
You read that right. According to a study done by the US National Cyber Security Alliance, 60% of small businesses that are a victim of cybercrime go out of business within half a year of the attack. It's not yet known the specifics of this correlation, but between the actual cost, data loss, and subsequent loss of customer trust it's easy to put two and two together. Unfortunately, many small businesses just can't survive the hit.
3. 47% of small businesses don't know how to protect themselves from cyber attacks
The lack of resources is only a fraction of the battle, almost half of small businesses don't know how to protect themselves from threats online. The silver lining of this fact is that educating yourself and employees on the threats can make a huge step towards protecting your business!
4. 88% of small businesses don't encrypt their data
Unencrypted data is like serving a hacker a five-star meal on a silver platter, but a lot of small businesses don't have the knowledge to encrypt data, or lack the budget to employ someone who does. Unfortunately, this means that once a hacker has breached your passwords it's incredibly easy for them to navigate your system and steal or hold to ransom the data you rely on.
5. Cyberattacks caused by compromised passwords cost an average of £288,539
This one is crazy when you know that password-related breaches can be totally avoidable simply by increasing the security of your passwords. Did you know that a typical 6-digit alphanumeric password only takes password guessing software 30 minutes to crack? But increase the length to 10 digits and it would take 100 years.
6. The average small business received 94% of its malware via email
And 1 in every 323 emails sent to a business is malicious. Almost all the malware that is attempting to infiltrate your network comes via email, and with the average office worker receiving 121 emails a day you quickly reach the threshold. By implementing a form of email protection and educating yourself and your staff on phishing tactics you can make sure your business doesn't fall prey.
7. 40% of small businesses experienced 8+ hours of downtime after a cyber attack
That's an entire working day or more lost because of a likely preventable attack. Customers wouldn't be able to access your website, employees wouldn't be able to process sales, business would completely halt for 8 hours or more.
8. On average, hacker-related downtime costs over £1 million in losses
And that's just the immediate lost business, when you tally up all the aspects of the financial impact seen from cyber attacks the grand total is significantly more. Just finding the cause of a breach can cost businesses up to £15,000!
9. Cyber attacks are projected to cause £8 trillion a year by 2025
Cyber attacks will collectively cost the business world £8 trillion each year by 2025, but with a small investment now you can prevent yourself from becoming a part of this statistic.
10. Good cybersecurity doesn't have to be expensive
Did you know that 3 out of 4 businesses don't have IT personnel? It's understandable, as a small business you may not have the money to invest in a dedicated IT department and solely rely on the built-in security of your devices and software. You may not have the budget for a dedicated IT manager, but there are so many budget-friendly cybersecurity devices that can make managing your network a piece of cake.
Cybercrime is an inevitable part of online business, but here at RedPontem we believe that affordable and secure networks should be accessible to everyone. And with our close partnership with Cisco, we can provide the perfect solution to fit your needs and budget.
Unsure about your cybersecurity? Browse our online store for the best products for small and medium sizes businesses, be they single or multi-site, or get in touch with a RedPontem specialist for the best advice on how to protect your digital footprint.