Embrace Change: 3 steps to prepare for what's next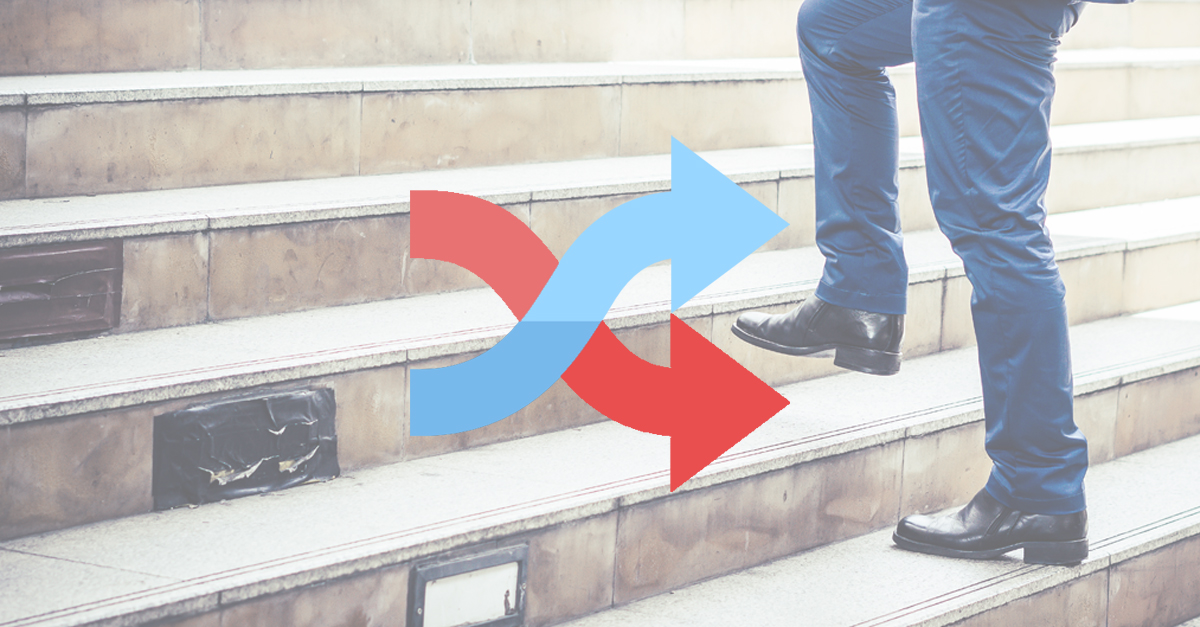 As mentioned in our previous post "Small Business Success: Creating a Secure Network", providing a great IT experience for your employees doesn't have to be a challenge. We must admit it can be difficult. Whether you are the only person in IT, your company devices are dated, or you are dealing with plenty other issues… However, rest assured that there are many opportunities to make IT the heroes of the office!

Meeting the challenge
In today's demanding and dynamic world, you want your organisation to be safe, both physically and virtually, for everyone involved within the business. Cisco Meraki can help you tackle office IT challenges, and by adopting smart technology designed to protect both physical and virtual worlds you are building a solid foundation that will protect your business.
So where should you start?

Step 1: Keep your company secure and protected
There are many ways that Cisco Meraki can help you keep your company's data safe.
Provide a secure in-office experience to remote workers, giving access to your business systems and applications while maintaining visibility and control from the cloud-managed dashboard.


Encrypt your data with an Auto VPN that allows staff to securely connect to the office or remote sites in just two clicks.


Segment traffic into separate networks to increase security and keep home or guest networks separate from the company network.


Stay up to date with enterprise-grade security backed by Cisco Talos threat intelligence, whose team of 250 specialists prevent 7.2M attacks globally.


Rapidly detect and block malicious files from entering your network automatically with Cisco Advanced Malware Protection.

Step 2: Keep your company connected and productive
You want to avoid employees not getting enough coverage or bandwidth from the office Wi-Fi network. Instead, you want to enable staff to look and sound crisp in every video conference, while keeping the rest of the business connected and thriving, with high performance Wi-Fi!
With Cisco Meraki, you can give everyone the access they need by prioritising business-critical apps, preventing bandwidth hogs, and creating secure segmentation for visitors. You will also be able to reduce troubleshooting time from hours to minutes by diving into metrics to immediately identify problematic access points, clients, and stages of failure. Power every corner of your office with reliable Wi-Fi by Cisco Meraki using built-in coverage maps and keep your business on the cutting edge with the latest Wi-Fi 6 technology.

Step 3: Prepare your space for visitors
Cisco Meraki is also a leader in physical security with their smart cameras. Whatever the size of your organisation, having social distancing rules in place is important to keep your employees, partners, and customers safe.
With the MV family you can:
Maintain safe occupancy through advanced video analytics such as object detection and tracking.
Remotely monitor activity in physical spaces by creating video walls, reducing in-person exposure on-site.
Utilise Meraki APIs and brand-new apps in the Meraki Marketplace, built for social distancing compliance, like contactless engagement and safe navigation.

As a Cisco Meraki Partner, RedPontem can help businesses of all sizes adapt to changing needs, mitigate risk and uncertainty, embrace new opportunities, and simplify their IT.
Contact us today to start simplifying your business IT and embracing future change.